Though we renamed Arrow Engine VHP Parts, we kept everything else. They're still the same quality VHP replacement parts you've trusted for years.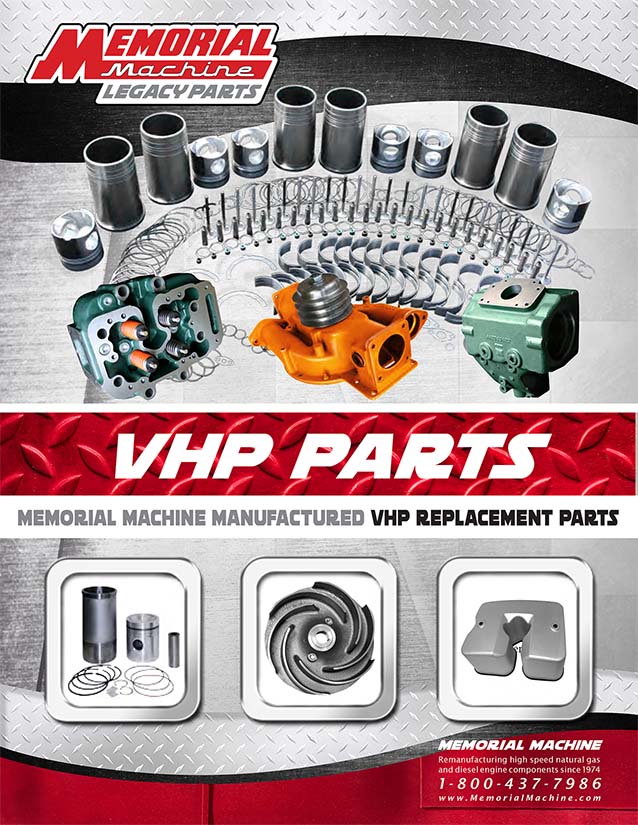 Where can I find Arrow Engine VHP parts?
Memorial Machine purchased the rights to Arrow Engine's VHP Parts line in XXXX. If you're shopping for Arrow Engine VHP parts, this is the place.
What's different about Memorial Machine Legacy Parts?
The name. That's it. Purchase a Memorial Machine Legacy Part and you're getting the same Arrow Engine VHP part you've trusted for years.
Why did Legacy purchase Arrow Engine's VHP parts line?
Arrow's VHP line is top-quality, like everything we do at Memorial Machine, so it was a natural fit to help expand our Waukesha® VHP® capabilities.
Can I buy Memorial Machine Legacy Parts online?
Currently, you can browse our Legacy Parts catalog online, search for parts, and request a quote.
Where can I contact Memorial Machine about parts?