The best in remanufacturing since 1974.
The industry standard for block rebuilds.
When an engine goes down, you don't have time to second-guess the quality of the rebuild you need. Nothing short of proven performance to OEM specifications will do. But with Memorial Machine, you get that and so much more. Our quality assurance goes above and beyond the industry norm, and our second-to-none service and responsiveness ensure you get that quality work when you need it.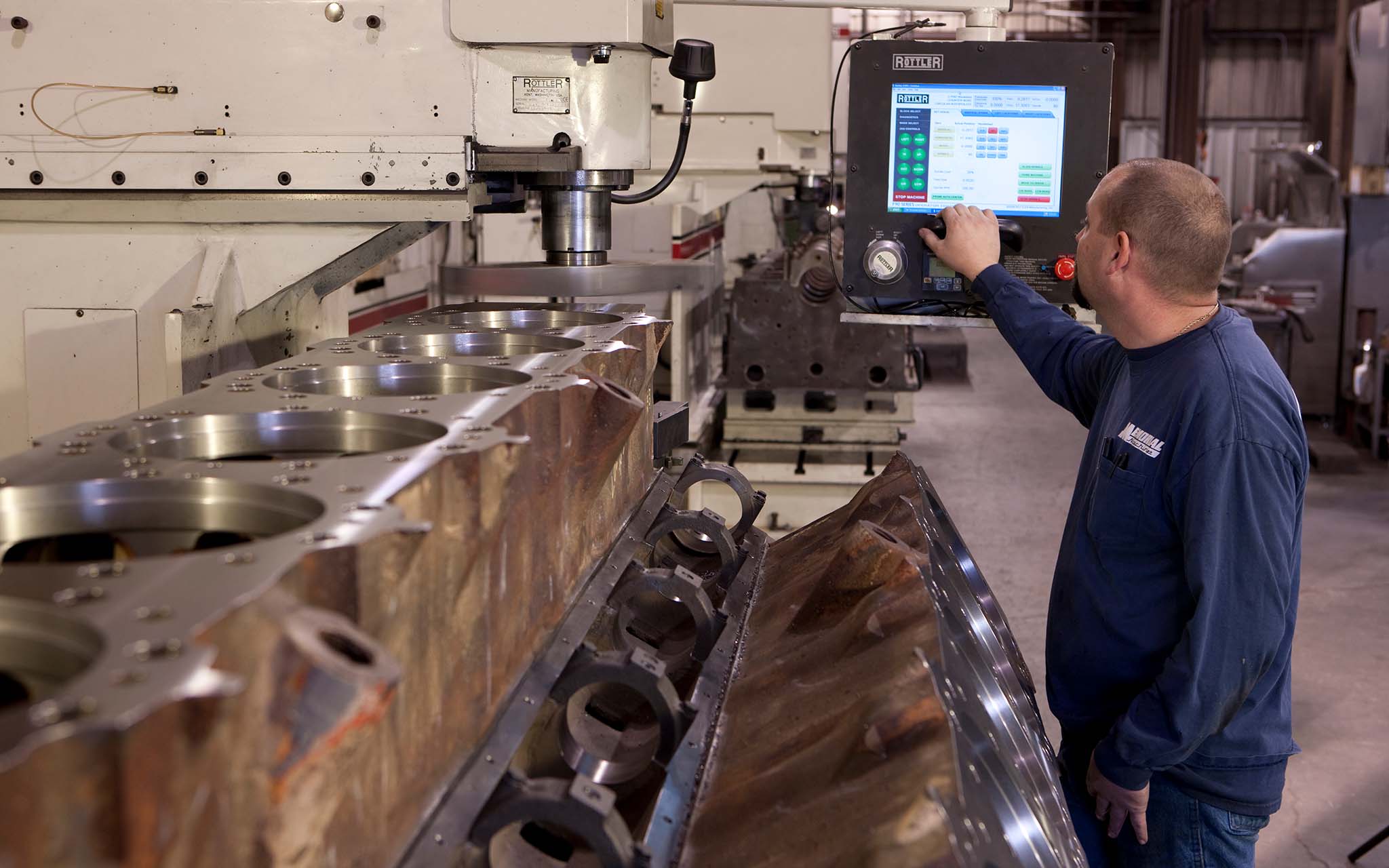 Cleaning
Magnaflux inspection
Main bore inspection and laser alignment checking
Align bore main bearing bores
Upper liner bore restoration
Lower liner bore restoration
Surfacing
Resetting Counterbores
Casting Repair and Thread Repair
And More
Waukesha VRG, VGF, VHP
Caterpillar 3300, 3400, 3500, 3600
Superior 825
Many Others