The best in remanufacturing since 1974.
State-Of-The-Art Results.
Only the most up-to-date equipment can deliver the best results. That's why Memorial Machine doesn't settle for the status quo. While many shops rely on outdated technology, we continually reinvest in our machines and processes. Our cylinder head repair department is no exception. It utilizes state-of-the-art equipment specifically designed to produce the finest quality of work available.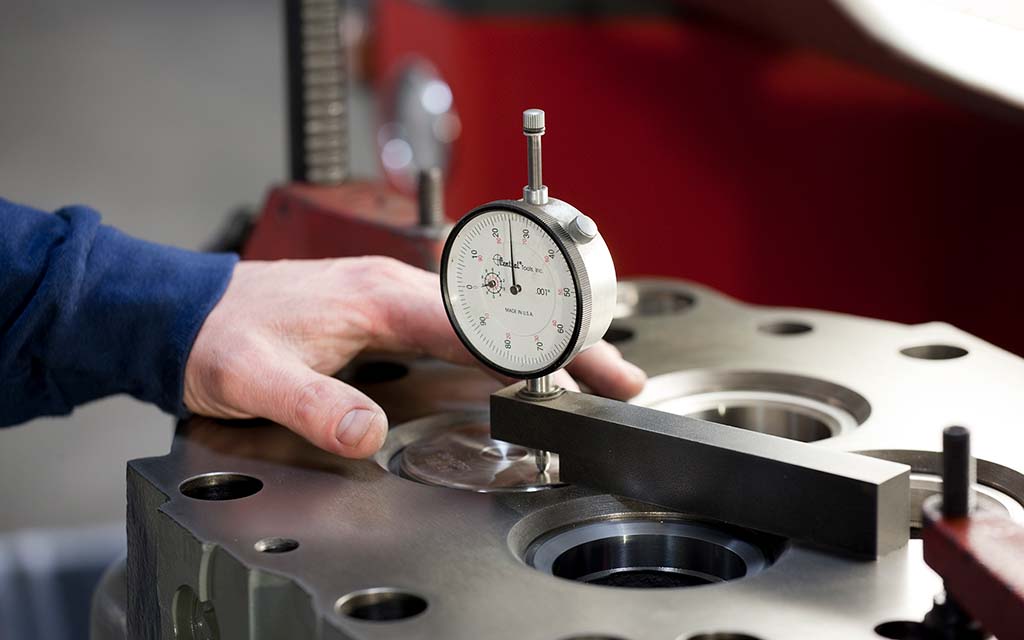 Complete Reconditioning
Seat Replacement / Cutting
Valve Guide Replacement
Valve Grinding
Valve Spring Checking & Replacement
Surfacing
Fuel Valve Reconditioning
Spark Plug Hole Repair
And More